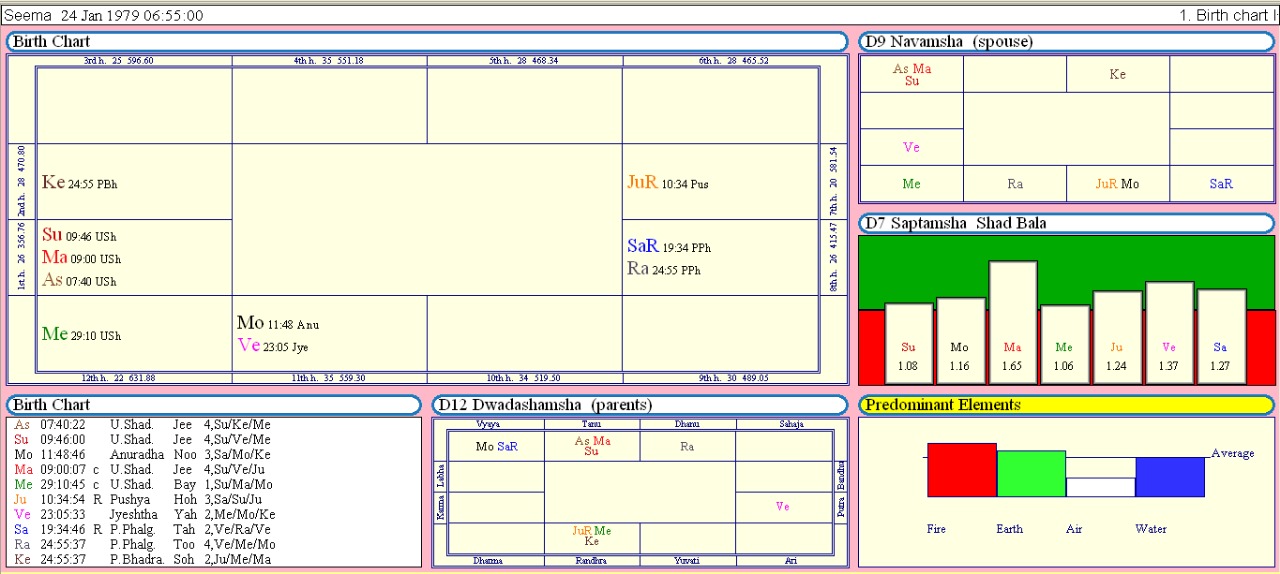 This is a female horoscope
the natives jeevakaraka shukra is posited in vruschika rashi, jalatatwa and tamoguna.
this native takes money from her neighbours secretly and friends as loan when she needs it in times of her needs and doesn't returns it back to them and
again she goes to the same person and asks for the loan after sometime and if they asks it to return she will tell that I will give it after another few days and takes time from them and doesn't return.
She even doesn't tell her husband that she has taken loan from the neighbours and friends.
the native's mother karaka chandra also posited in vruschika rashi, thamasic guna and jalatatwa and her mother had taken loan from her collegues and never revealed it and also did not pay back to them.
They were tired of asking her and finally went away without taking the money.
the natives father karaka sun is posited in makara rashi, pruthvi tatwa and thamasic guna and even her father had taken huge loans from his relatives and never returned it back to them.