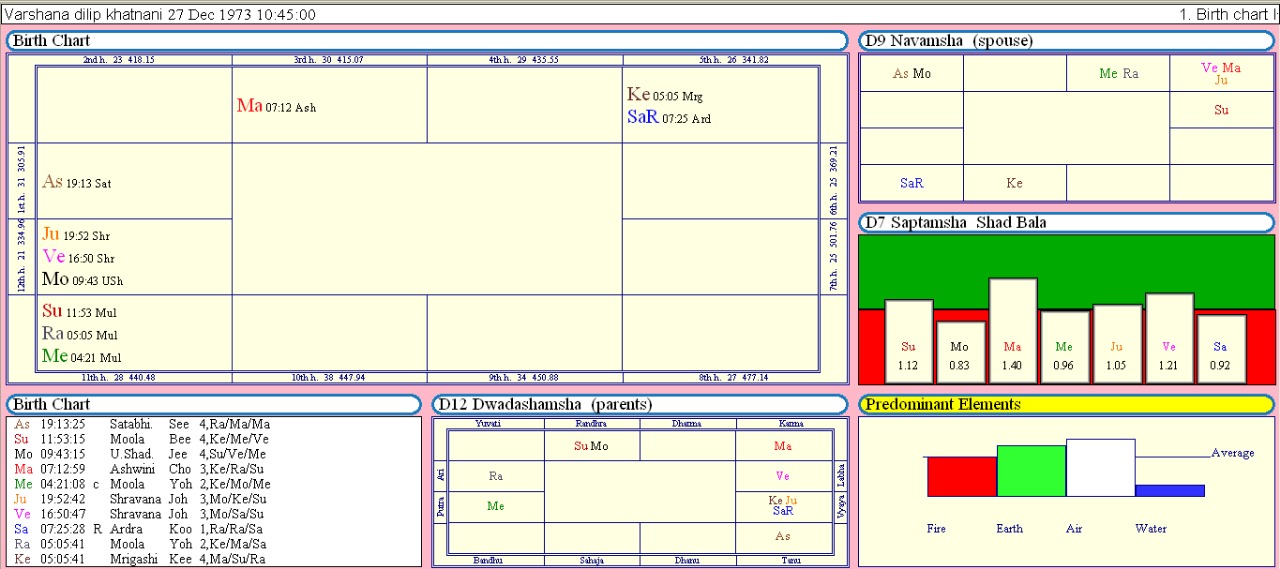 This is a female horoscope.
The native has jeevakaraka venus in prithvi tattva, makara Rashi, Chandra is the lord of this house.

The native has lot of patience. She is sensitive.

She is good with nurturing and caring. She is hard working.

She has problem doing things on own, and needs help and guidance from others.

She always keeps finding friends who are ready to help.

Guru become neecha in this house, hence the native does not get proper guidance, hence has few hurdles in her path as there is no proper guidance or luck.

She should always take caution and not take try to create enemity with anyone.

As moon is also situated in the same house, this creates an attitude of doing things in a hurry and will try to do things in a hurry, hence will not be a good finisher.

Need to advice the native to not hurry with things and take time to finish her work properly.

Also since Chandra is in combination with shukra, the native will not have any much support from women of the family and will have issues with finances too.