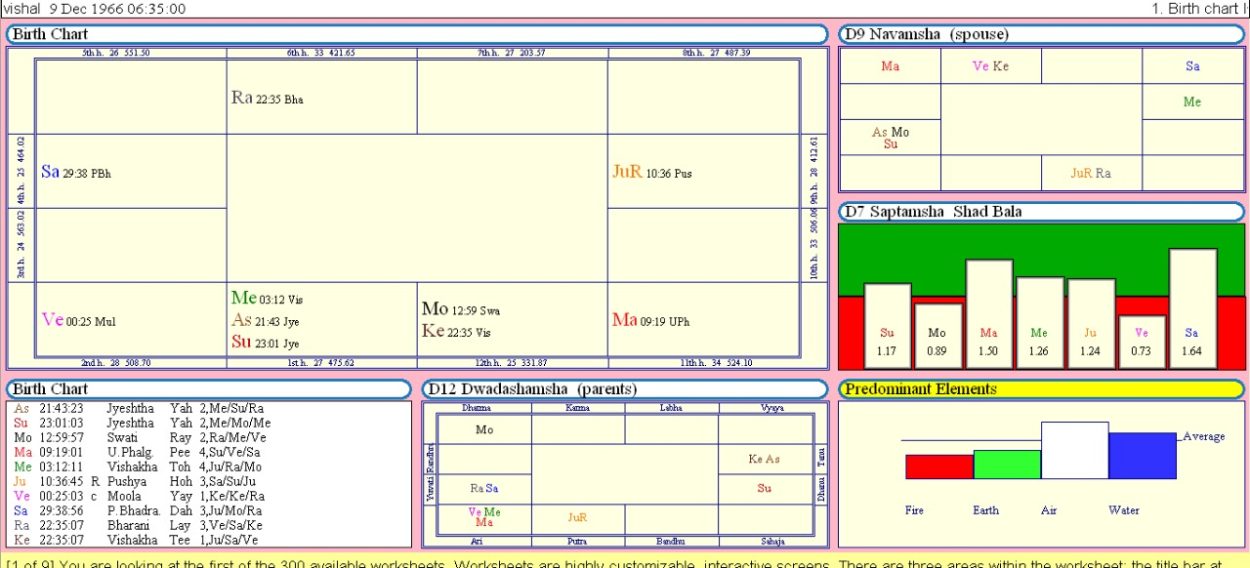 This is a female horoscope.
Ju R kataka Rashi.
She always wants to dominate everyone.
Will not listen to anybody does whatever she feels right.
Marriage also very late because of her assumptions.
Does not trust anyone, her near and dear ones also.
Even though she has money , always feels shortage.
She feels nobody knows anything better than her from taking care of a baby ~ patient.