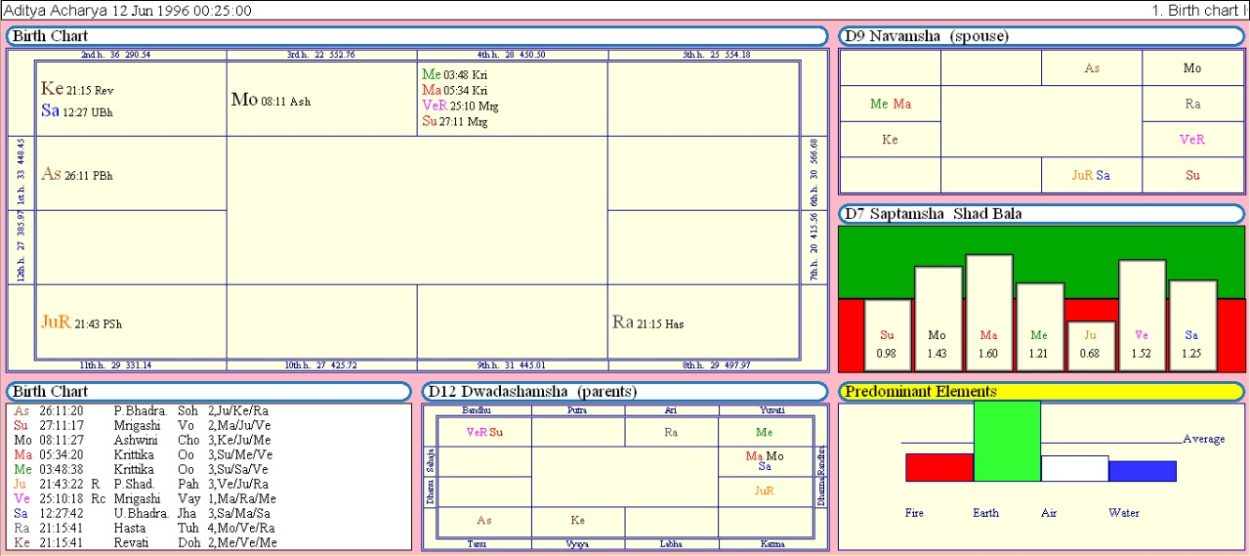 this is male Horoscope, Guru retro, positioned in sagittarius.
The native will not listen to anybody including his parents. What he thinks he does it, he will not care about others, he does not believe others so he keeps sitting alone.
The way he talks is he knows everything and others have less knowledge.
The native don't have interest in pooje-punaskara, he discover new things in mobile technology and in general matters.